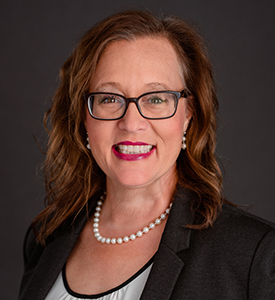 Tammy Davis
Board Chair
Tammy is a Managing Director with Steven Douglas Associates, a boutique project based professional services firm. She leads the Tampa and Orlando practices specializing in accounting & finance, internal audit, human resources and technology. Ms. Curtis is also an adoptive parent through Camelot's adoption program and she has become a vocal and effective advocate for Camelot and adoptions.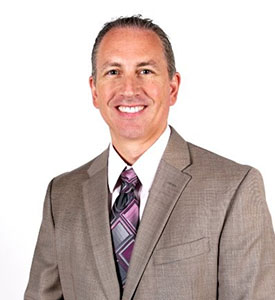 Ron Mirenda
Vice Chair
Ron is the Founder and President of Mirenda & Associates, Inc.  Founded in 2006, Mirenda & Associates, Inc. provides its clients with financial consulting to maximize their current or future banking relationship.  Consulting services includes the balance sheet and income statement analysis, real estate assessment, and business and corporate debt evaluation
Ron has over 25 years of industry experience which includes structure of senior debt (both conventional and SBA), real estate appraisal, and environmental analysis.  He has held positions that include Chief Lending Officer, Executive Vice President, Senior Vice President, State of Florida Certified General Appraiser, and currently sits on the Pinellas County Economic Development Council. My education consists of a Bachelor of Arts (B.A.) focused in Business Economics from Brown University.
Ron lives with his wife and family of five kids in Seminole, FL, and in his spare time, he enjoys spending time with his family which includes his German Shepherd Dog Apollo, boating and sampling fine wine with his wife Brooke.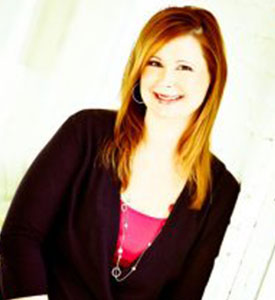 Jenny Mannion, LMHC, NCC
Secretary
Jenny is a Licensed Mental Health Counselor, a National Certified Counselor, and a Juvenile Sexual Offender Specialist. She enjoys a private psychotherapy practice in the Brandon, Florida area.
Mrs. Mannion graduated from the University of South Florida with a Bachelor of Arts degree in Psychology and holds a Masters in Mental Health Counseling from Nova Southeastern University. She earned her License in Mental Health Counseling and has been recognized as a National Certified Counselor.
Mrs. Mannion has been working within the Tampa Bay area for over fifteen years. During this time, she has been sought out as a professional speaker for local and state-wide organizations and a consultant to the professional community and private sector.
Mrs. Mannion volunteers her time as a guest lecturer at The University of South Florida in addition to teaching community organizations such as therapeutic foster parents, probation officers, head start, and mothers of preschooler groups in an effort to prevent future abuse, to educate and offer insight to promote well-being.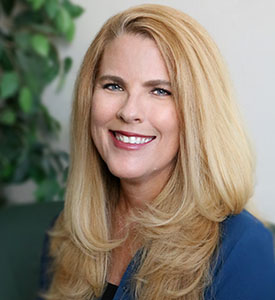 Kimberly Perez
Treasurer
On August 17, 2020, the Board of Directors of Welbilt, Inc. appointed Kimberly Perez to serve as the Company's Chief Accounting Officer (principal accounting officer) effective September 8, 2020. In her role, Ms. Perez will report to the Chief Financial Officer. Ms. Perez has served as Senior Vice President and Chief Accounting Officer of Ditech Holding Corporation, an independent originator and servicer of mortgage loans, since 2011. In this role, she managed and oversaw accounting, financial reporting, and tax matters of Ditech. Prior to that, Ms. Perez served as VP, Chief Financial Officer of Walter Investment Management Corp. (predecessor to Ditech) from 2009 to 2011. During her tenure at Walter Industries from 1997 to 2009, she held various senior leadership positions including VP, Chief Financial Officer - Financial Services Division, VP, Corporate Accounting, and Asst. Controller, and Director of Accounting and Strategic Planning. Ms. Perez began her career as an auditor with PricewaterhouseCoopers LLP, where she held various roles from 1989 to 1997. Ms. Perez is a Certified Public Accountant and received her Bachelor of Science in Accounting and Finance from Florida State University.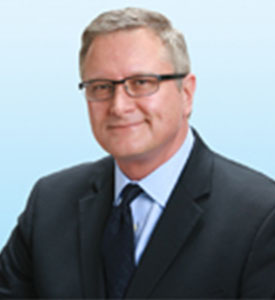 Ron Schultz
Director
Ron is the Executive Managing Director of Retail Investment Services for Colliers International and a graduate of DePaul University in Chicago. Based in Florida, while transacting nationwide, Ron has been representing clients in both the acquisition and disposition of retail real estate investments for over 20 years, successfully managing thousands of transactions with a deep understanding within the capital markets environment. Ron's reputation is well-known and highly respected for providing best of class real estate investment brokerage services. Ron's commitment to excellence has enabled him to successfully complete transactions totaling over $1 billion to date.
Mr. Schultz is also a highly active member of his community, serving as Director, President, and Chairman of multiple community and governmental boards.
Pinellas County Local Planning Agency (2011-Present) Past Chairman; 2021;10-Year Pinellas County Redistricting Board Director; Palm Harbor Community Services Agency (2019-Present) Director; Lansbrook Masters Association (2014-2019 & 2021-Present) Past President; Council of North County Neighborhoods (2006-2015) Vice-President; East Lake Community Library (2009-2014) Past Chairman; Pinellas County Metropolitan Planning Org. CAC (2008-2012) Director; Fallbrook HOA (2003-2011) Director
Mr. Schultz is also 2010 graduate of Leadership Pinellas and a 2008 graduate of the Pinellas County Sherriff's Citizens Academy.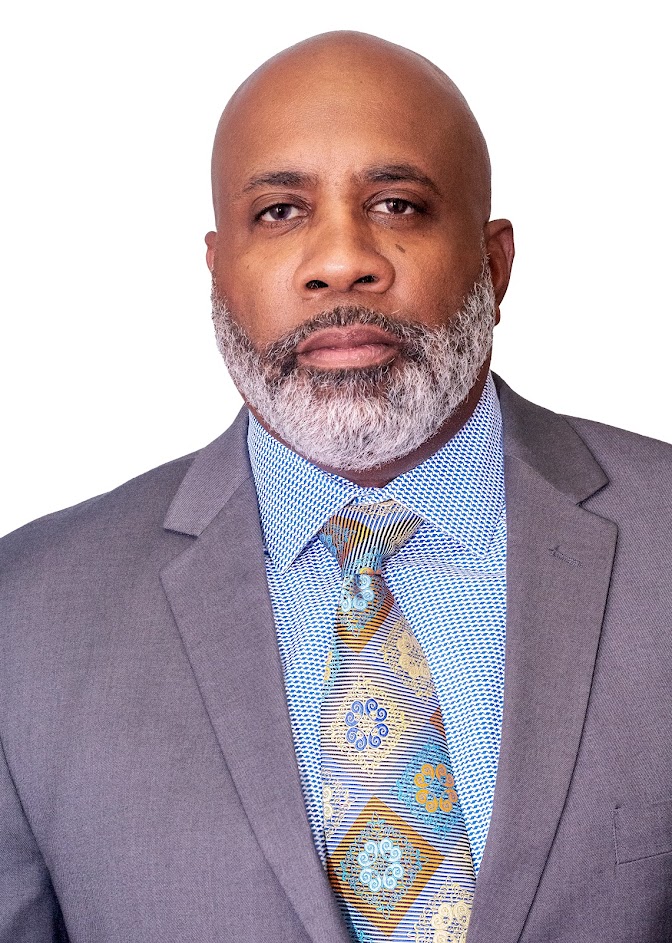 Huey Dunomes
Director
Huey Dunomes serves as the Associate Vice President of Community Based Programs with Metropolitan Ministries. Huey oversees multiple programs that provide support to individuals in communities with high need and limited access to resources. Huey has over 20 years of experience serving as a public servant, specifically focused on children, and youth.
Huey graduated from Central State University, in Wilberforce, OH, with a Bachelor of Science in Sociology and a minor in Criminal Justice. Huey later received a Masters Degree in Public Administration from Strayer University in Memphis, TN.
Huey is a long-standing member of Kappa Alpha Psi Fraternity, Inc, where he is a mentor and strong advocate for under privileged youth Huey believes that education creates opportunity and when education and opportunity meet, it is catalyst that enhances the quality of life for children and youth in our community.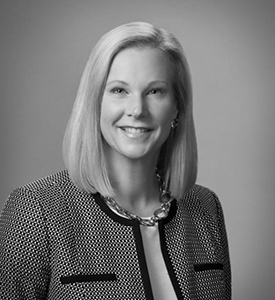 Annemarie Hare
Director
Annemarie has been a Wealth Strategist with the Northern Trust Company in Tampa Bay for five years and prior to that spent over twenty years with Bank of America/US Trust.  Her focus is providing clients with a comprehensive approach to wealth management including banking, investment management, trust and estate services and wealth planning. 
In addition to her involvement in Camelot, Annemarie serves on the boards of the United Way and the Tampa Bay Estate Planning Council.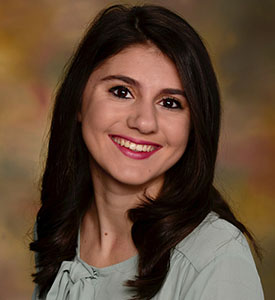 Jordan Eva Mavrakos
Director
Jordan Eva is the Client Relations Manager at MFP Financial Services. Her passion is to help people work towards achieving their goals and gain more financial independence. She graduated with Honors from Auburn University in 2017 and is currently pursuing her Master's at Louisiana State University-Shreveport.  
Jordan Eva also sits on Auburn University's Raymond J. Harbert College of Business' National Young Alumni Council and heads the Tampa chapter. In addition, she is also a member of the Junior League of Tampa and Vice President of the Patricia Corridor Business Alliance. 
In her spare time, Jordan Eva loves to spend time with her family, boat out on the Gulf, and play with her two fur babies, Mr. Darcy and Winston!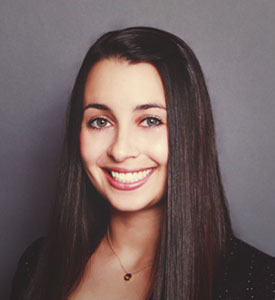 Jaime Noland, CPA, CCIFP
Director
Jaime Noland is a senior manager with Skoda Minotti's Accounting and Auditing Group and is a member of the firm's real estate and construction niche. She has experience advising and auditing closely-held businesses. Her background is comprised of a wide variety of industries including manufacturing, construction, real estate, healthcare, and technology. Jaime mentors employees and helps in the administration of training for the Tampa accounting and auditing department.
Jaime graduated Summa Cum Laude with a Bachelor of Science degree in Finance from the University of Central Florida and earned her Master's in Accountancy at the University of Tampa. She is a professional member of the Florida Institute of Certified Public Accountants, the American Institute of Public Accountants, and the Institute of Certified Construction Industry Financial Professionals. She also serves on the board of Camelot Community Care.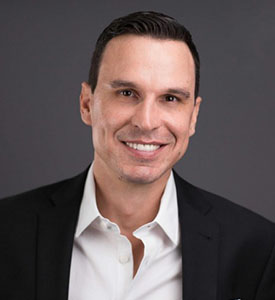 Jon Tsourakis
Director
Jon is the President of Oyova, a national branding, marketing, and application development agency. He helps the firm identify and capitalize on new opportunities.
He's a huge proponent of experiencing different countries, cultures, and cuisines. But most of all it's his love for people that drives him. As a Tampa Bay native, he donates his time to many charities such as Big Brothers Big Sisters and Lunch Pals to name a few.
And when not helping others, he's most likely working on one of his other ventures such as Jobsinsports.com or CentralComp - a workers compensation ancillary healthcare company.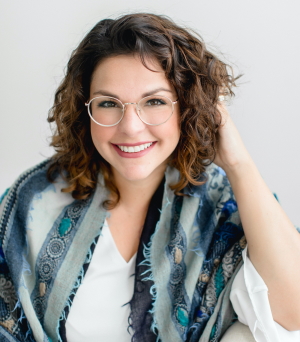 Ashley Zohar
Director
Ashley Zohar, Esq. is the Managing Partner of Brown & Zohar Law, a boutique firm headquartered in Tampa specializing in business law, real estate and estate planning.
Ashley is active in the Junior League of Tampa and spends her free time in the kitchen cooking up recipes new and old to share with friends and family. Ashley is a Tampa native but spend the formidable years of her childhood growing up in Budapest, Hungary. She lived there while it emerged from communism into the capitalist market it is today. She witnessed gross injustices while living there and has made her passion project in life to improve the lives of those underserved through effective advocacy and service.
Ashley received her Bachelor of Science from the University of Central Florida and earned her Juris Doctorate at the American University, Washington College of Law. She is a member of the Florida Bar, New York Bar and District of Columbia Bar.