Meet Chelsea and Josh Hube, a foster family in Southeast Florida with four children (ranging in age from four to 15) at home. With one biological child and a sibling set of three foster children, they are working to adjust to their new normal. Many of Camelot's Foster Parents have stepped up to not only help the current children in their home, they are continuing to take placements, many of whom have been affected by the COVID-19 pandemic in some way.  
Because of the COVID-19 pandemic, Chelsea a nurse at one of the key hospitals accepting COVID patients and her husband Josh, a diesel mechanic, balancing a hectic schedule along with distance learning for the children has been a new challenge to overcome. Like many of us, the concern is not only for their foster children's physical health and safety but for everyone's mental health too. The stay-at-home order is forcing children to be stuck inside and be separated from their communities and every day routines.  
For Foster Children, that means they are unable to see their families and past traumas come to the surface. According to the Foster and Adoptive Council, that's especially hard for kids who've already experienced a great amount of change and trauma in their lives.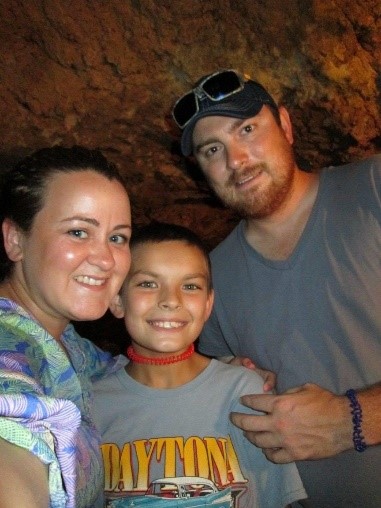 The Hube family has had to juggle an increased number of obstacles and they, like a number of other Foster Families, are in need of a little support during these uncertain times.  
Would you like to learn how you can assist the Hube Family or another foster family during these unprecedented times?  Please take a moment to fill out the interest form below and someone from the Development Team at Camelot will get back with you.